World Changer Kids References & Websites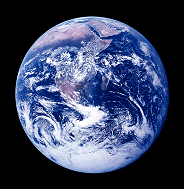 References for Missions Teaching on this Website:
("Who Wants to be a Missionary?" and "The REALLY Amazing Race!")
1. Johnstone, Patrick and Mandryk, Jason; Operation World: 21st Century Edition; Paternoster Lifestyle; Waynesboro, Ga.; 2001.
2. Spraggett, Daphne and Johnstone, Jill; Window on the World; Paternoster Lifestyle; Waynesboro, Ga.; 2001.
3. Woodbridge, John D., Editor; Ambassadors for Christ; Moody Bible Institute; Chicago, Illinois; 1994.
4. Tucker, Ruth A.; From Jerusalem to Irian Jaya: a Biographical History of Christian Missions; Zondervan Publishing House; Grand Rapids, Michigan; 1983.
5. Shibley, David; Heaven's Heroes; New Leaf Press; Green Forest, Arkansas; 1994.
6. Seaver, George; David Livingstone: His Life and Letters; Harper & Brothers Publishers; New York; 1957.
7. Alex, Ben; David Livingstone: The Missionary Who "Discovered" Africa; Victor Books / Scripture Press Publications, 1995.
8. Elliot, Elisabeth; A Chance to Die: The Life and Legacy of Amy Carmichael; Fleming H. Revell / Baker Book House Company; Grand Rapids, Michigan; 2004.
9. Elliot, Elisabeth; Through Gates of Splendor, 40th Anniversary Edition;  Tyndale House Publishers, Inc.; Wheaton, Illinois; 1981.
10. Elliot, Elisabeth; Shadow of the Almighty; HarperSanFrancisco / HarperCollinsPublishers; New York, NY; 1989.
11. Wagner, Elizabeth; Tearing Down Strongholds: Prayer for Buddhists; Living Books for All; Kowloon, Hong Kong; 1988.
12. T.H.U.M.B. Prayer Cards; Caleb Project; Littleton, Colorado; 2001.
13. Google images. www.google.com
Turn the World Upside-Down with these
Radical Resources for World Changers!!!
Window on the World by Daphne Spraggett with Jill Johnstone: a great book to help kids become world changers! With pages of maps and color pictures on 92 different countries and people groups, kids will have plenty of opportunities to pray for the most spiritually needy people of the world! This can be ordered through any Christian bookstore, or order directly from World Changer Kids on-line store or www.williamcareylibrary.gospelcom.net.



Let the Children Pray! by Esther Ilnisky: a wonderful book filled with testimonies and examples of children becoming global prayer warriors. (The book is available through Esther Network International.) You can also order Esther's PrayerTools to help kids pray for the world. Contact Esther Ilnisky; ENI / CGPM; Lighthouse Christian Center, International;

P.O. Box 6338; West Palm Beach, Florida 33405; (561)-832- 8479.
PrayerTools include a soft "Globall", a huggable globe to help kids "Catch the Vision" and "Get Global" to pray for kids around the world; "House of Prayer March" on cassette or CD with songs for prayer and world vision; a colorful Prayer Spinner to allow kids a fun way to choose a topic for prayer; world squeezeballs to show kids that they can "shape the world" through prayer.

Contact ESTHER ILNISKY directly at the following address:
ESTHER NETWORK INTERNATIONAL/CHILDREN'S GLOBAL PRAYER MOVEMENT
2840 FARRAGUT LANE
WEST PALM BEACH, FL 33409
Phone: 561-684-1754; FAX 561-688-1257
EMAIL: esthernet1@aol.com
WEBSITE: www.lcciwpb.org

Many other books on great missionaries and missions stories are available through Christian Publishing Houses. Call 1-800-MISSION to get a free catalogue or to order any missions book available or browse online at williamcareylibrary.gospelcom.net (select resources for children and youth).



Check out the "Planet Word Bible" (NKJV) for pre-teens or "The Global Bible for Children", both created to give kids a perspective of how God is working in the world (many color pictures included). These can be ordered through our on-line World Changer Kids store!
Great websites with kids' resources and missions
stories include the following:




















General missions resources that can be used by kids and families:






[These references and websites are for individual use and exploration. This is not a complete listing of all missions resources or missions organizations.]